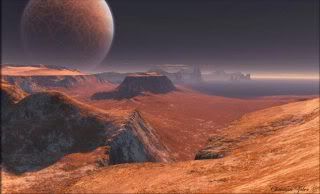 Here are all the science fiction books I plan to read in the near future.
--The Mote In God's Eye (Larry Niven and Jerry Pournelle)
--The Uplift Series (David Brin)
--The Foundation Series (Issac Asimov)
Here are all the science fiction books I've already read, as near as I can remember. Books I recommend have an R at the end.
--Crest of the Stars (Hiroyuki Morioka) R
--Darth Bane: Path of Destruction (Drew Karpyshyn)
--Ender's Game (Orson Scott Card) R
--The Forever War (Joe Haldeman) R
--Orphanage (Robert Buettner)
--Old Man's War (John Scalzi)
--Starship Troopers (Robert Heinlein) R
--War of the Worlds (H.G. Wells) R
--World War Z (Max Brooks)
--The Zombie Survival Guide (Max Brooks) R
Please post your own science fiction reading lists, and recommendations for what I should add to mine.